Our logos reflect the dimensionality of life in the digital age.
A strong and distinctive mark fulfills the needs for multiple applications. Its 3rd dimension and playfully behaviour strengthens the individual personality of the mark.
is consisting of a corporate logo, a small group of product/service related logos and local solutions for each regional market gives orientation and shows local flavor.
The red 'A' logo is the main corporate identifier. It should be used  for all corporate and internal applications, for stationary, templates like contracts, forms, invoices. In merchandising and in all signage or marking of A1 buildings and offices, for corporate communication, internal communication and A1 Telekom Austria Group.
The product related A logos are for use on specific types of communication. The personality of each reflects an aspect of the A1 offer from infrastructure, audiovisual media to data packages.
TV 
Hardware packaging 
Application & platform
TV and OTT
Matrix
Hardware packaging
Application & platform
Fixed, bundles and Smart Home
5G
Network advertising
Tariff communication with 5G as differentiator
NOT for general device & mobile tariff communication
Gaming
Hardware & accessories packaging
Not to be used for e-sports communications
Prepaid
Starter packs and SIM packaging
There are a selections of country specific logos which represent different cultural, natural or geographic aspects of the regions they are found. These logos should only ever be used for corporate activities (internal) where their use can enrich the communication or message. They should always be used in combination with the red A logo as the standard identifier.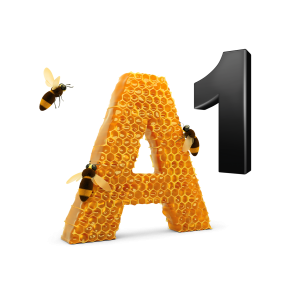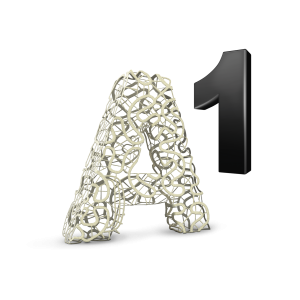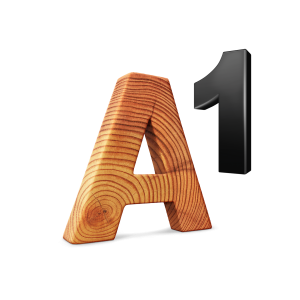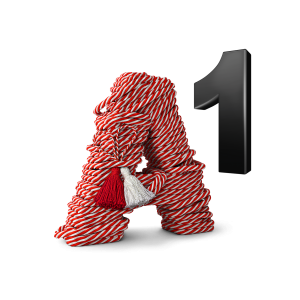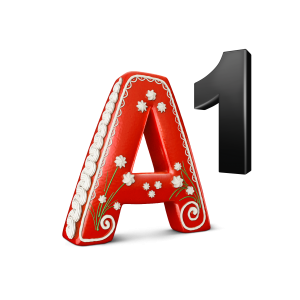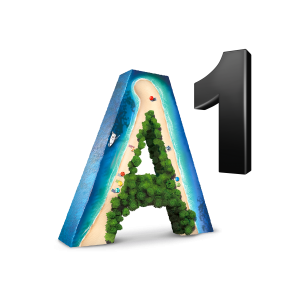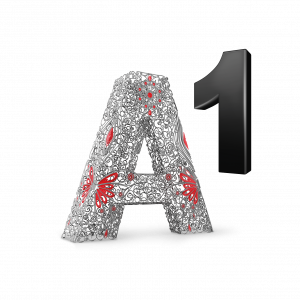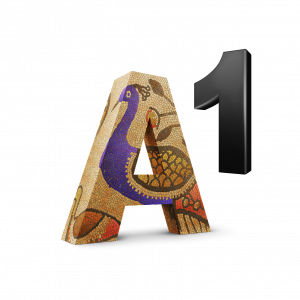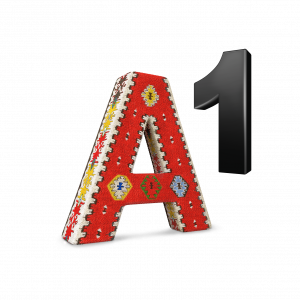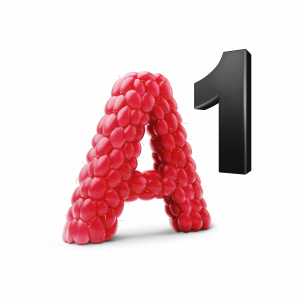 The standard version of the logo should never be used without a logo box on coloured, dark backgrounds.
When placed on a white background, the logo box is not visible but it is used to position the logo within the composition
Creating a logo landscape
The As are arranged using a virtual horizon which can be established using the horizontal bar of the A.
Lines of perspective will never be true with multiple A sizes but the landscape effect is created.
To align with our philosophy of one company, one logo, we have a series of identifiers for the different business areas and initiatives which happen within the A1 Group.
Product/service related logos
Are you looking for our logos to work with, or our logo brand guidelines? Get all you need!