Our world is changing fast, our businesses are constantly evolving.
The transformation from a Telco to a digital company with the opportunities it brings, is the big challenge of our time, also for a team of around 19.000 passionate experts in our footprint.
We as A1 are a driver and enabler of this digital transformation …
So we constantly challenge ourselves, the team and the organization to empower digital life for our customers and the society. An open culture supporting collaboration, a "can-do" attitude and constant learning moves us forward. You have the freedom and empowerment to bring in your individual talent. You can contribute to this new world of unlimited possibilities.
Shape the experience YOU want to live!
with a very unique and constant learning culture
and working environment
with many options for an individual career development
with competitive compensation and individual benefits
As a company, we have a lot to offer and a bright future ahead.
To convey our spirit to our employees and to motivate each other, a new Employer Value Proposition Slogan was created …
Make it happen!
This is our motto – the one we tell each other, ourselves and in our external communication.
At A1 we believe that it lies within YOUR POWER and RESPONSIBILITY
to make the things you want to happen actually happen.
With YOUR CONTRIBUTION you realize the larger-scale goals within our company.
Through YOUR PERSONAL DRIVE you realize your own personal goals.
In this sense, "Make it happen" means: make your individual and our common plans come true.
Note that "Make it happen" has the connotation of "Get going!" or "Do something!" – supporting every team member to bring out the best of her/him due to individual strength and assets. While we do wish to push each other to go the extra mile, the emphasis of our Employer Brand Slogan is on creating new solutions, trying out new things and make things happen.
Let's turn visions into realities, together!
Let's make it happen!
Our A1 company vision and purpose is "Empowering digital life".
The Employer Brand Slogan supports Empowering digital life to make it more tangible and to fill it with life by communicating these 3 topics …
Team. Trust. Agility.
Make it happen.
Constant learning.
Make it happen.
One Company.
Make it happen.
We focus on the following topics to continue to develop our new corporate culture …
The digital transformation.
Make it happen.
A digital life for everyone.
Make it happen.
An open culture.
Make it happen.
A "can-do" attitude and constant learning.
Make it happen.
Being your personal best.
Make it happen.
A1 is a great place to work.
To further increase our attractiveness as an employer to existing and future colleagues, we focus on the following topics…
Constant learning and growth.
Make it happen.
Great work and great customer experiences.
Make it happen.
Team spirit & international collaboration.
Make it happen.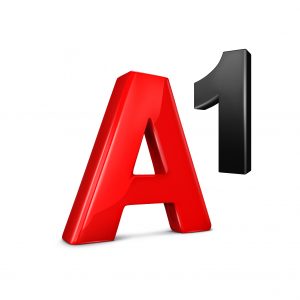 Welcome to our great brand. Only together we can make it a success!