Dear colleagues from A1 team,
I am excited to present you A1 brand in Croatia.
Adapting to the new consumer habits and needs and the digital evolution around us, we are evolving to a digital company. A much bigger strategic change stands behind the change of our brand and company name and it will affect all the segments of our business. Under the A1 brand we intend to become the guide for all of our customers in this overwhelming digital age of future proof technologies, innovative solutions and different multimedia devices, making their lives more enjoyable, more productive and less complex.
Here you will find out the story behind A1 brand with our long standing promises to the customers, aiming to provide them with the superior customer experience as always.
We are just at the beginning of a new journey and I am sure we have set the right course. Let's all get on boarded to A1 journey in Croatia..
#A1Hrvatska #A1team
Sincerely,
Jiři Dvorjančanský
Chief Executive Officer
A1 Hrvatska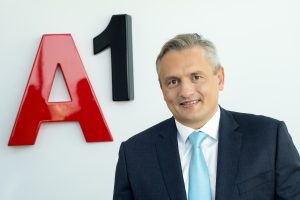 Back to www.brand.A1.group